A sculpture representing people carrying the Olympics rings at the IOC's Lausanne offices. The issue of transgender athlet...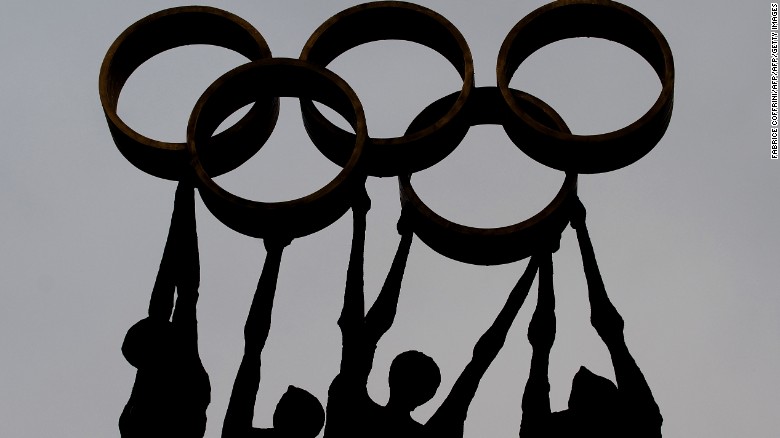 A sculpture representing people carrying the Olympics rings at the IOC's Lausanne offices.
The issue of transgender athletes recently gained wider global attention when Bruce Jenner, the 1976 Olympic decathlon champion, announced he had undergone gender reassignment surgery and
was now living as a woman, Caitlyn Jenner.

Now transgender athletes look set to compete at the Olympic Games for the first time without first having to undergo gender reassignment surgery.
Transgender athletes have been allowed to compete at the Games since 2004 but only after surgery, having undergone a minimum of two years hormone therapy and being legally recognized as their changed gender.


Headed by Professor Ugur Erdener,
the IOC medical hearing's findings
said that, "it is necessary to ensure in so far as possible that trans athletes are not excluded from the opportunity to participate in sporting competition," while still ensuring "the guarantee of fair competition."
The hearing concluded that insisting on surgery "may be inconsistent with developing legislation and notions of human rights."
As a result, it is proposed that athletes "who transition from female to male are eligible to compete in the male category without restriction."
The IOC was not immediately available for comment when contacted by CNN.
Athletes, though, who transition from male to female must declare their gender identity as female and show that their testosterone seem level is below 10 nanomols per liter for at least 12 months before competing, that the testosterone level must remain below this while competing and that athletes may need to undergo testing to prove this.
Among those at the IOC hearing were Dr Richard Budgett -- the organization's medical director -- who said he hoped the recommendation would lead other sports to make it legally binding.
"I don't think many federations have rules on defining eligibility of transgender individuals. This should give them the confidence and stimulus to put these rules in place."
The new guidelines potentially pave the way for transgender athletes like
Chris Mosier
to compete.
The American had qualified for the World Duathlon Championships but his place -- under current guidelines -- was still in doubt.